WE

We help promote a recreational, green space in the middle of the city.

---

We have created a universally designed cafe which is accessible for everyone.

---

We hire youth and people with disabilities.

---

We respond to many issues that are important to the public, organize informative activities and also offer our space to others for all kinds of non-commercial initiatives.

MEAT FREE MONDAY

Mziuri Cafe gives you the chance to start your week healthily, declaring Monday a meat-free meal day. By doing so, we're joining the worldwide initiative – Meat Free Monday – which is actively supported by Sir Paul McCartney. The world's biggest health care organizations suggest we reduce our meat consumption. According to a study by the Civil Health Department of Oxford University, meat consumption of maximum three times a week will greatly decrease the risk of heart and oncological diseases.

MURADA'S CLUB

Here, we present our new initiative for people who love animals or are now learning how to take care of them. Mziuri Cafe will host regular discussions about important topics with the participation of field specialists and those who take care of animals.
OUR CHEIF
Our praiseworthy menu has an author. Let us introduce him: Chef Misho Avsajanashvili, graduate of the Georgian Culinary Academy. Misho has a vast knowledge of modern culinary technologies and a very creative approach.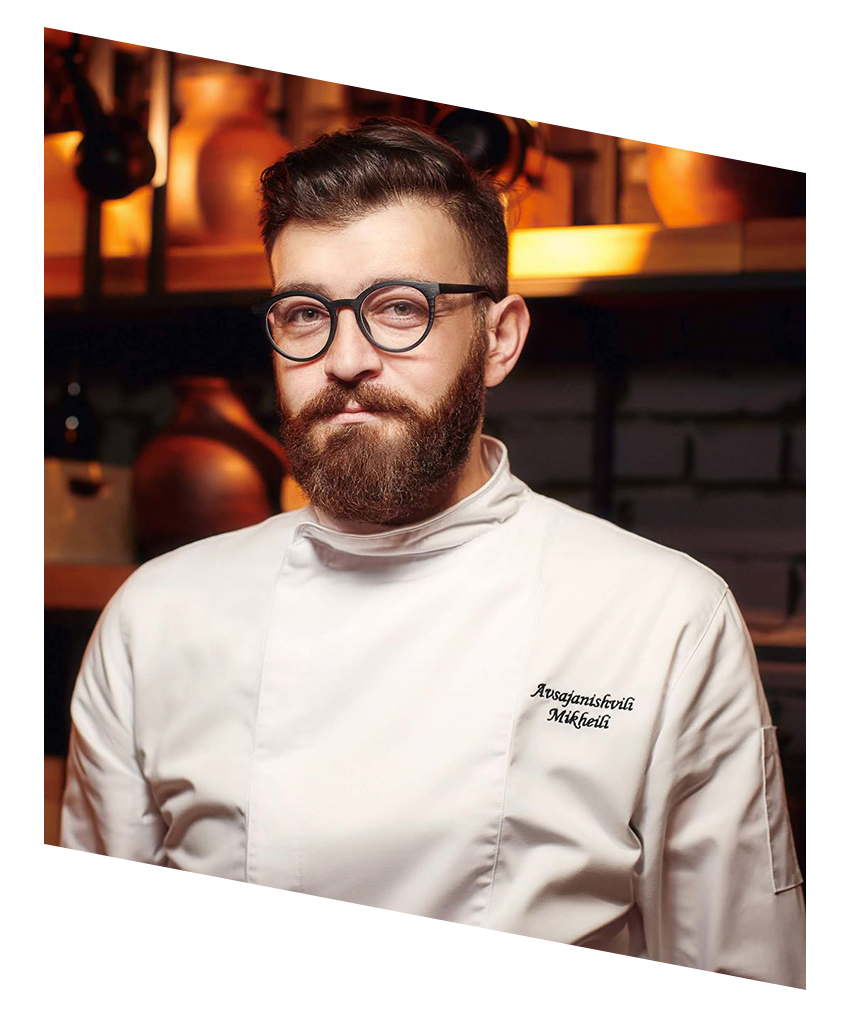 MISHO AVSAJANISHVILI
"We have a special approach which can be seen in the cafe menu and catering services. Our dishes are healthy and unique. Mziuri Cafe's menu stands out from the rest and is easily recognizable."